DES MOINES COMMUNITY PLAYHOUSE
From brand management to show promotion and fundraising, we've worked with this Des Moines institution since 2008.
We always have at least one non-profit organization on our roster, and the Des Moines Community Playhouse has been one of our favorites for nearly a decade. Our work with the organization has included all manner of brand management, show advertising and promotion, plus we serve as a key advisor on the marketing committee. The next big project on the horizon is the 100 year anniversary celebration, and helping guide the brand vision as they move to new institutional leadership.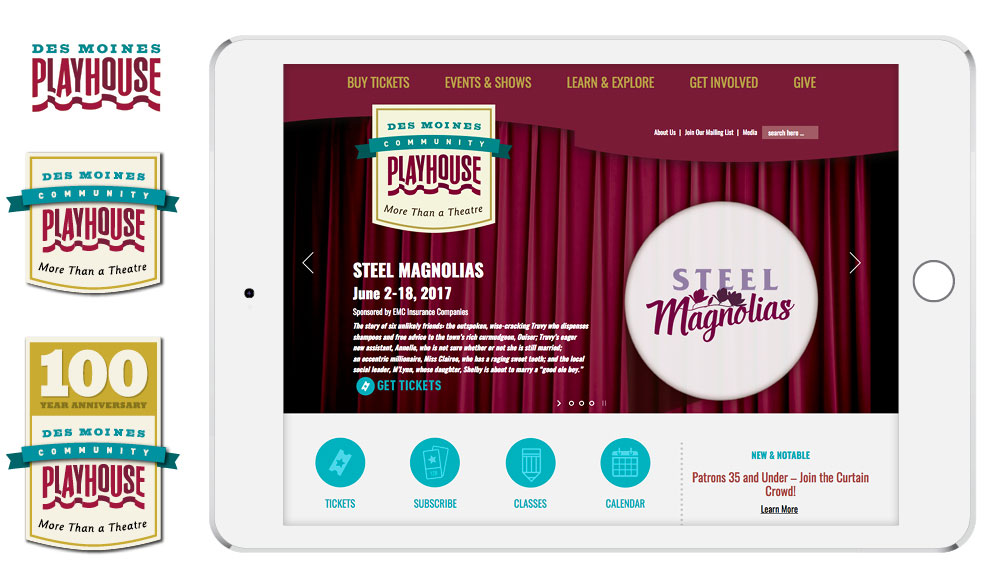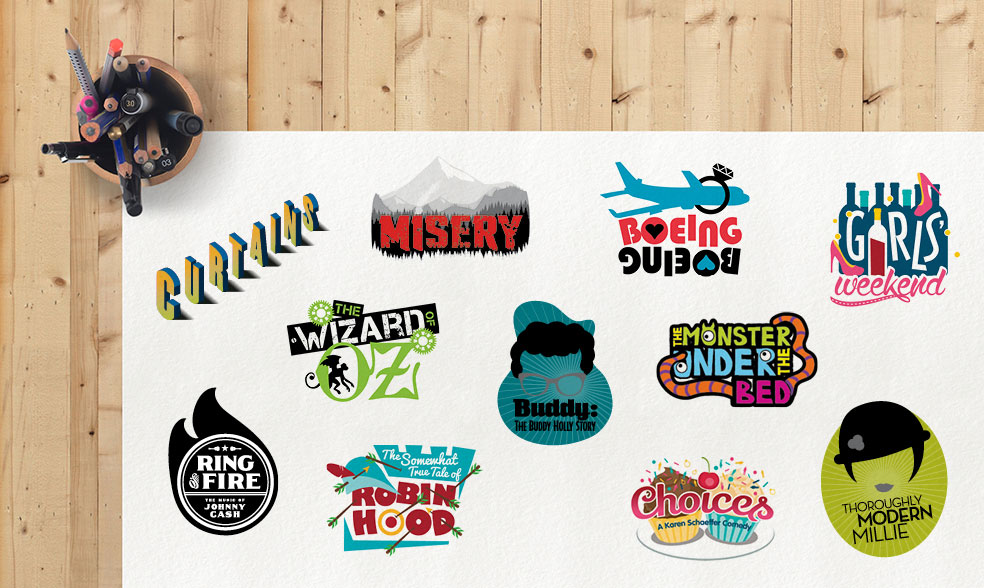 LOGOS, LOGOS, AND MORE LOGOS
It all started with our award winning redesign of the Des Moines Playhouse logo, featuring a dramatic red curtain. Since the initial rebrand launch, we've evolved the logo to include a tagline and the word "Community".
We also design show logos each season. These logos must be designed for instant recognition at a glance, and from a distance for window graphics and advertisements. Shown here are a few of our faves over the years.
BUDGET-CONSCIOUS ADVERTISING
We're able to help the Playhouse do more with less through a series of direct mail, poster, email, and print ad templates. This streamlines the design process, plus keeps ads consistent and recognizable with their brand. Using our in-depth knowledge of the Playhouse and their patrons, we've also produced Google and Facebook campaigns with click-thru rates as high as three to four times the industry average!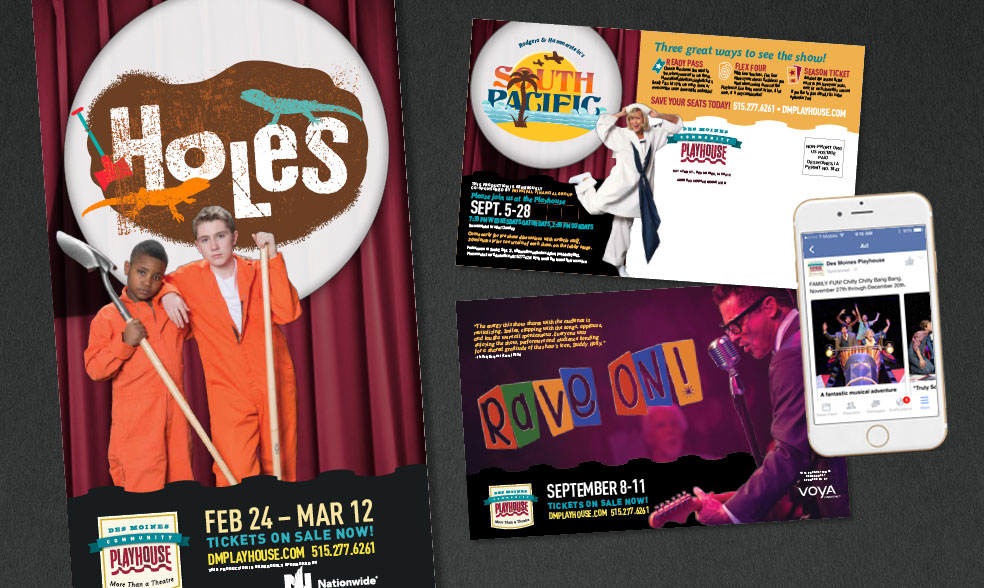 "The highest compliment we receive, and we receive it often, is when someone tells us they recognize Playhouse materials. Cooper Smith very smartly developed a look that conveys theatre through the use of a stylized curtain in our logo and red curtains in our print materials. The look is classy, and incorporates photos from shows and classes wherever possible to convey the quality and fun that guests associate with the Playhouse." –Lee Ann Bakros, Playhouse marketing & public relations director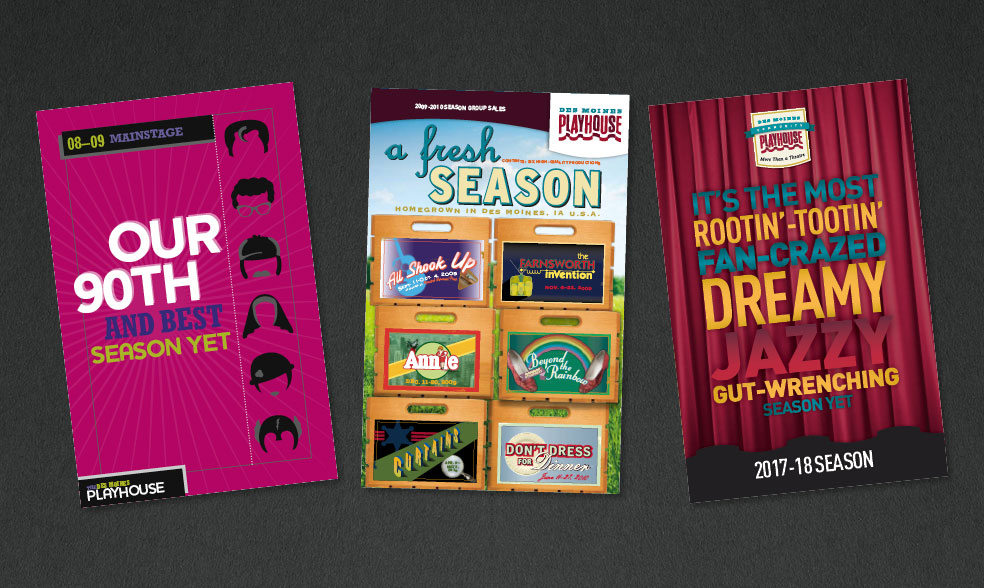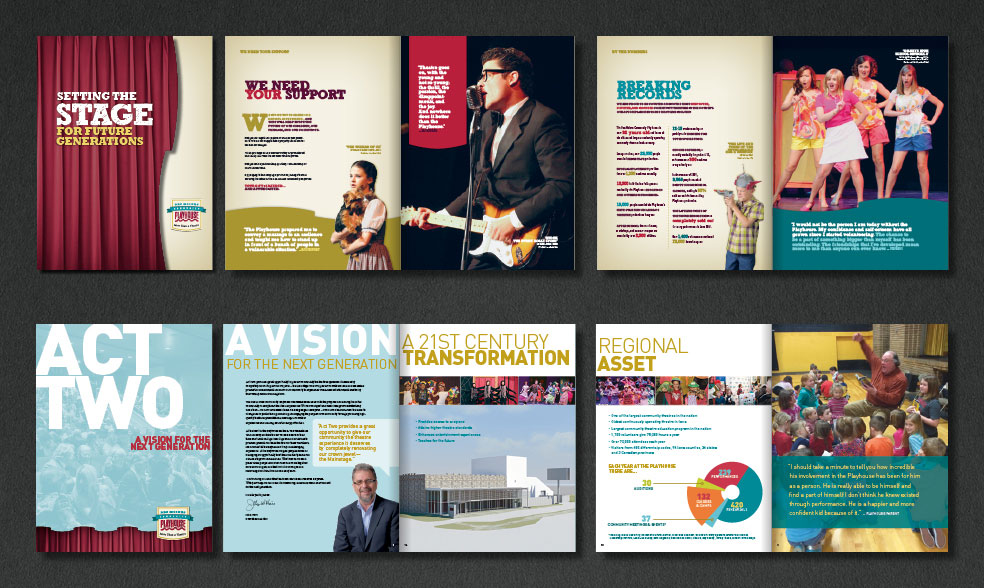 SEASON COLLATERAL, CAPITAL CAMPAIGN SUPPORT, & MORE
Each year, we design the full set of season ticket renewal and acquisition campaign materials. We've also supported fundraising efforts with special event invitations for donors and the Act 1 & Act 2 capital campaign casebooks. These efforts ensure a strong foundation of support with season tickets sales, and the financial support needed to renovate the building for future generations.