TERRA SPECTRUM TECHNOLOGIES
Evolving the brand along with its cutting edge software.
Cooper Smith & Company rebranded Terra Spectrum Technologies and its VMSuite® software package, a series of programs designed to streamline the utility vegetation management workflow. From brochure and trade show graphics, to print advertising and presentation tools,  the new VMSuite brand communicates the software's ability to simply and seamlessly integrate field and office.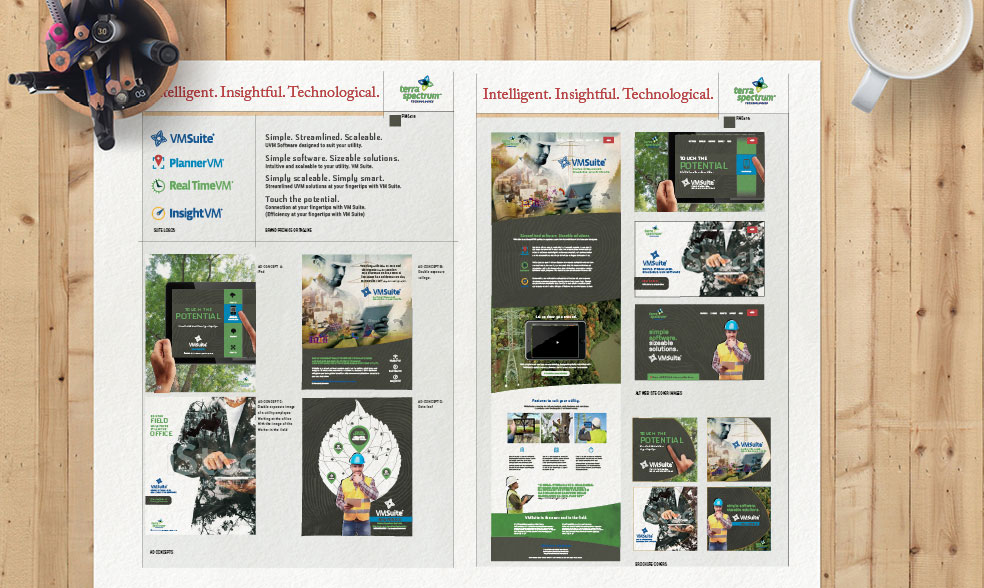 REBRAND
We went through our persona study process with Terra Spectrum Technologies to create their new logo. From there, we worked on a comprehensive rebrand, bringing a fresh look to all brand elements. The goal of the rebrand was to add more tech, marrying the natural look of vegetation management with the power of their specialized software program. The culmination of this rebrand was a newly designed website.
SOFTWARE ICONS
The VMSuite software needed a series of icons to match the new brand. We developed icons for the three programs within the software – PlannerVM, Real Time VM, and InsightVM – plus a set of  icons featured throughout the program. The icons serve as markers to identify key geographic details, including utility poles and pipelines.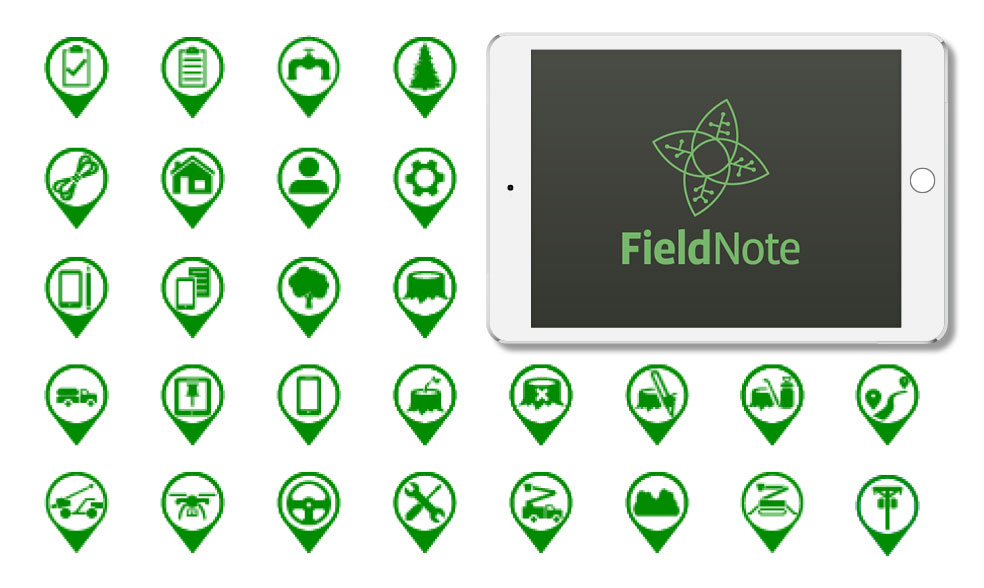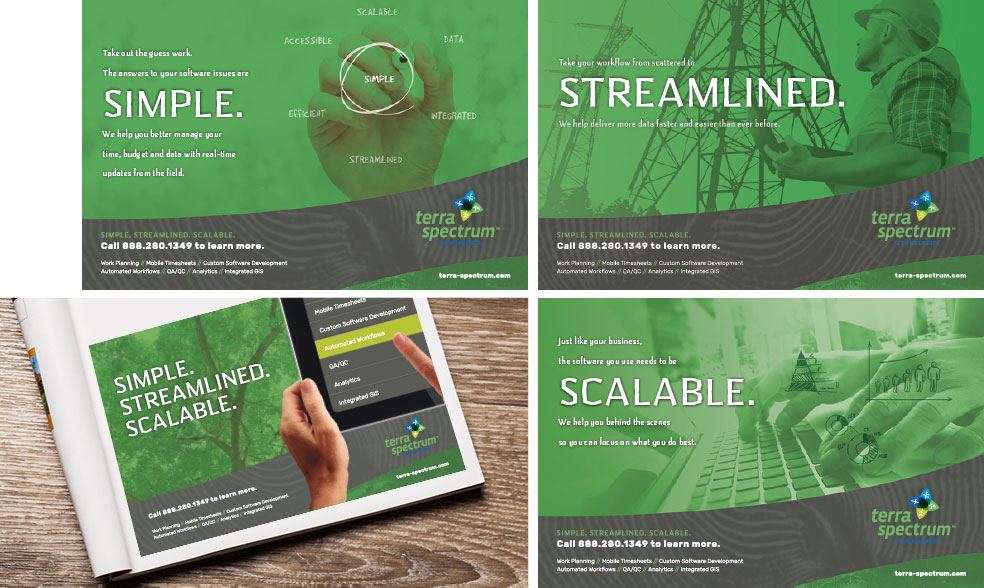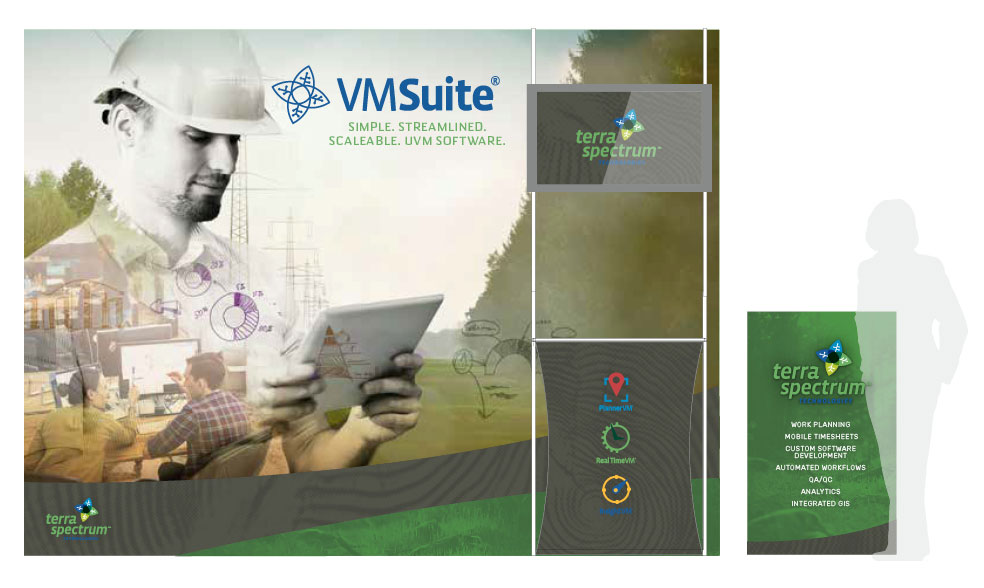 TRADE SHOW SUPPORT
Trade show design has included booth graphics, pop-up banners, raffle entry forms, and other signage.
ADVERTISING
We designed a series of ads to promote TST's simple and scalable utility vegetation management software.
COLLATERAL
Supporting materials have included a corporate brochure, Prezi presentation template, business card, and proposal templates.