GRAHAM CONSTRUCTION COMPANY
We've been building what's important for Graham since 1995.
Graham Construction Company is one of the leading construction managers and general contractors in the midwest. Founded in 1981, they've grown to become a top regional healthcare contractor. Our work for the company has spanned all facets of their operations. In addition to the projects featured below, we've designed trade show booths, handouts, and RFP packets. And, because the Graham team likes to DIY when possible, we've also provided templates and training so they can update their own newsletter and RFP documents.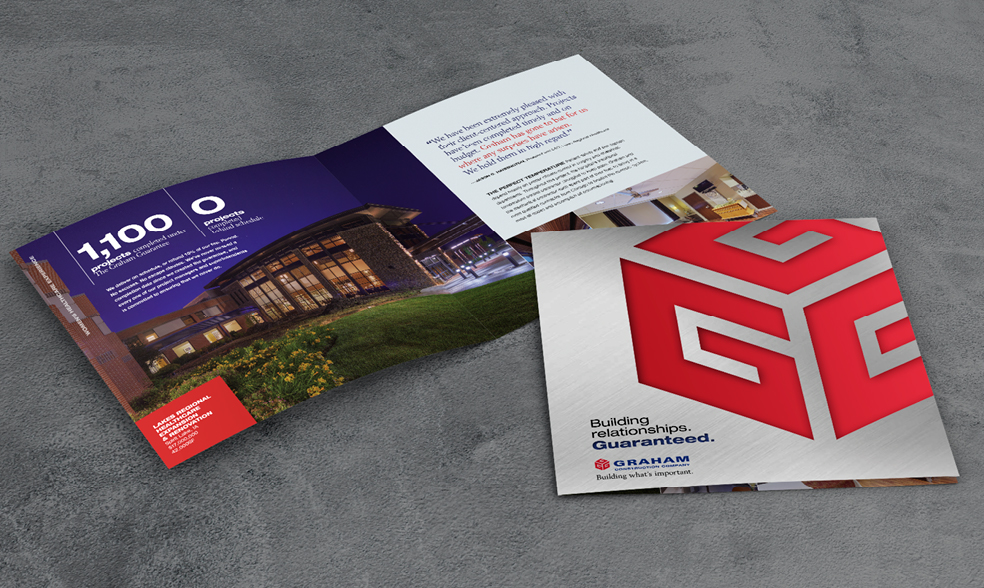 STAYING FRESH & ON BRAND
We have a unique advantage in our relationship with Graham in that we know the company history and where they've been as well as many of their own team. Through four major updates of brochures, RFP systems, and other print collateral, we've helped Graham evolve their style to represent the growth of the company and their vision for the future.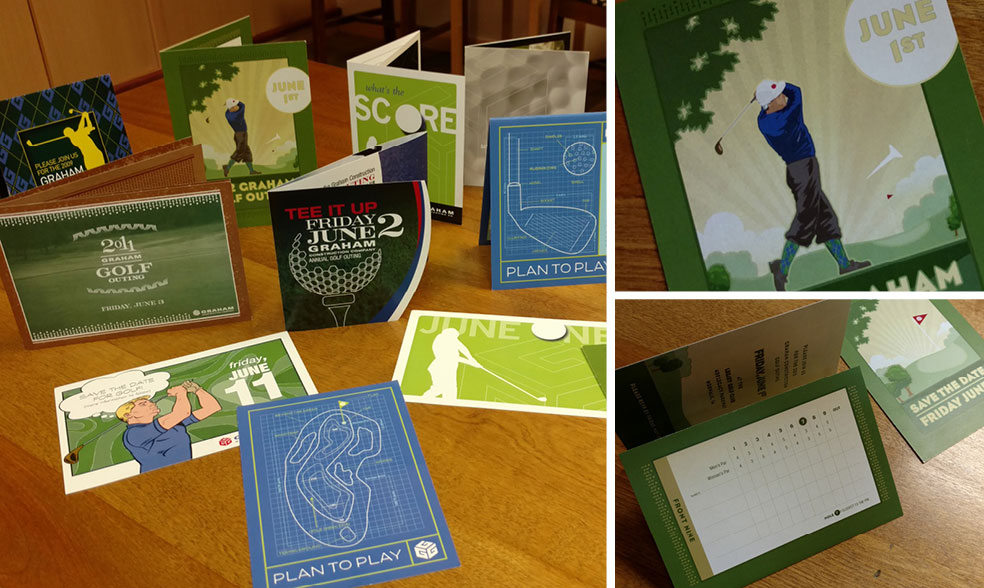 ANNUAL GOLF OUTING INVITATIONS
Each year, Graham hosts a company golf outing for key clients and vendors. We've worked with Graham to design this piece for over 15 years, from print invitations that included scorecards and prize details, to now email invitations to streamline RSVPS. We enjoy creating a new look each year that fits within the overall Graham brand standards, but that has a little fun too.
YEARBOOK
A most recent favorite, we developed a Graham Yearbook to celebrate the projects, accomplishments, and employees of each year. Beginning in 2017, we work side by side with the Graham Yearbook Committee to develop a 60-page issue annually from planning stages to completion. The books are unveiled to employees at their annual holiday party and are always a huge hit.