ADAMANTINE YOGA
Rebranding a superhero.
Adamantine® Yoga, a revolutionary new style of yoga came to us for a rebrand. Starting with a new logo and a detailed practice manual including custom photography, the Adamantine® brand projects the strength and precision of the yoga style itself. From there, we expanded the brand to include signage, studio decor, and print advertising. The new brand and logo went over well—one practitioner even fashioned a pair of earrings with the new logo.
SIGNAGE & PHOTOGRAPHY
The strong pattern and logo carries through from the exterior signage to door graphics to interior paint colors and vinyl. Photoshoots were a large part of the process to get this brand off the ground—from individual poses at just the right angles for the practice manual, to a library of shots of the Guided Self Practice sessions.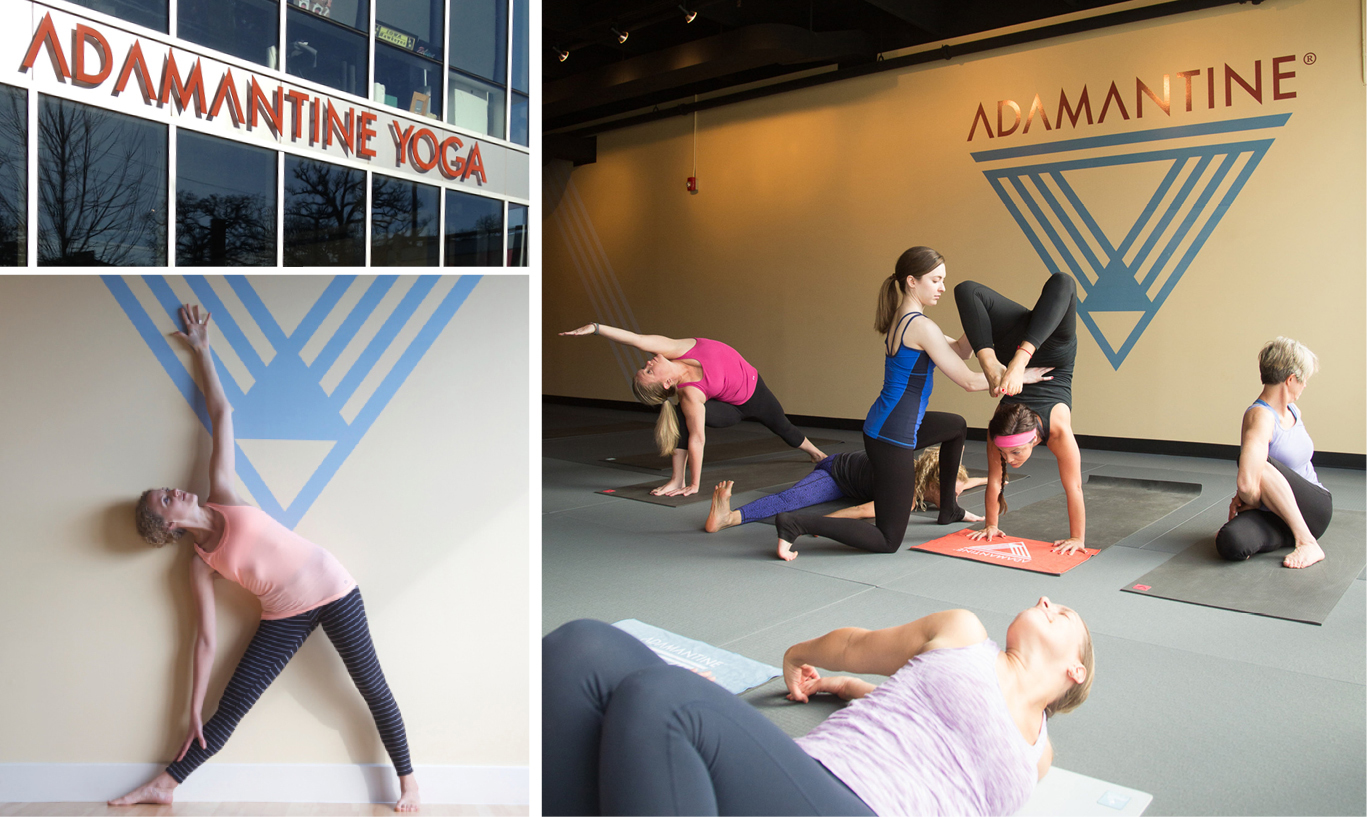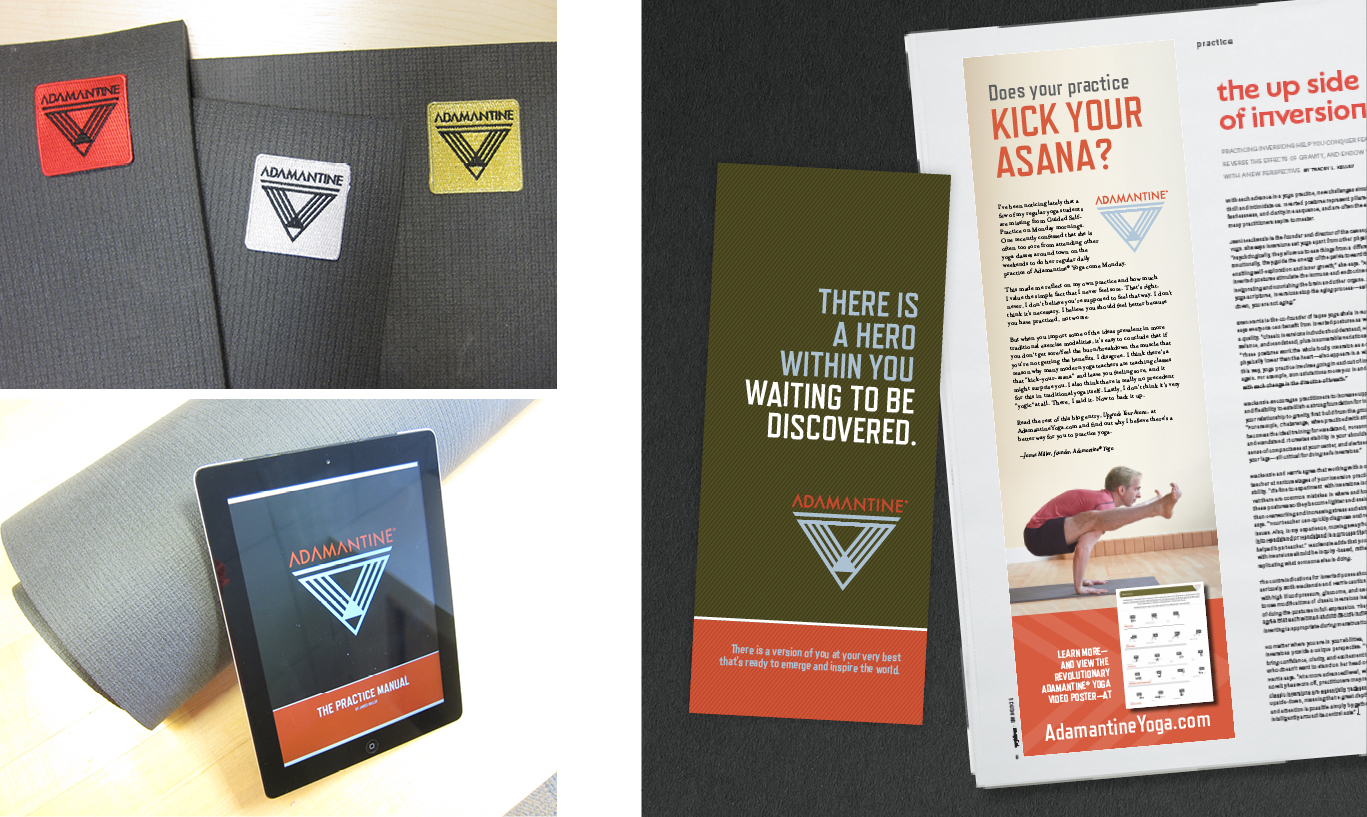 FOR PRACTITIONERS
Both spiral-bound and downloadable practice manuals were developed, with detailed photography of the Adamantine® sequence.  And since every hero deserves a medal, as practitioners reach the next level of practice, they receive a patch to display on their yoga mat.  
FOR PROSPECTIVE STUDENTS
A simple introductory brochure serves as a promotional piece to explain the benefits and structure of the style. Print advertising in YogaIowa with an introductory offer and a bold headline.