Digital Support Iowa Public Employees' Retirement System
We were selected to rebrand Iowa Public Employees' Retirement System (IPERS) starting with their logo. We developed a now iconic brand mark that incorporated the traditional state shape and an oak leaf, representative of the state tree and longevity. Dubbed 'the brand shepherds', we've since consulted on the look of everything from the latest web site to the rugs that sit in the front lobby.
When IPERS wanted to better utilize their social media presence, we got to work setting up a content calendar integrating upcoming news and events with pension information, helpful retirement planning tips, and standard spots like #FAQFriday.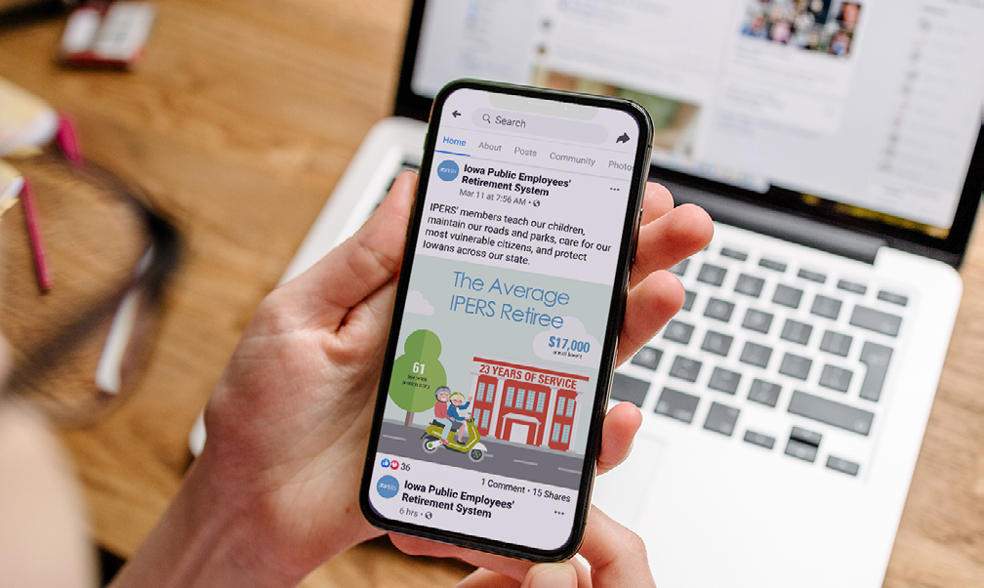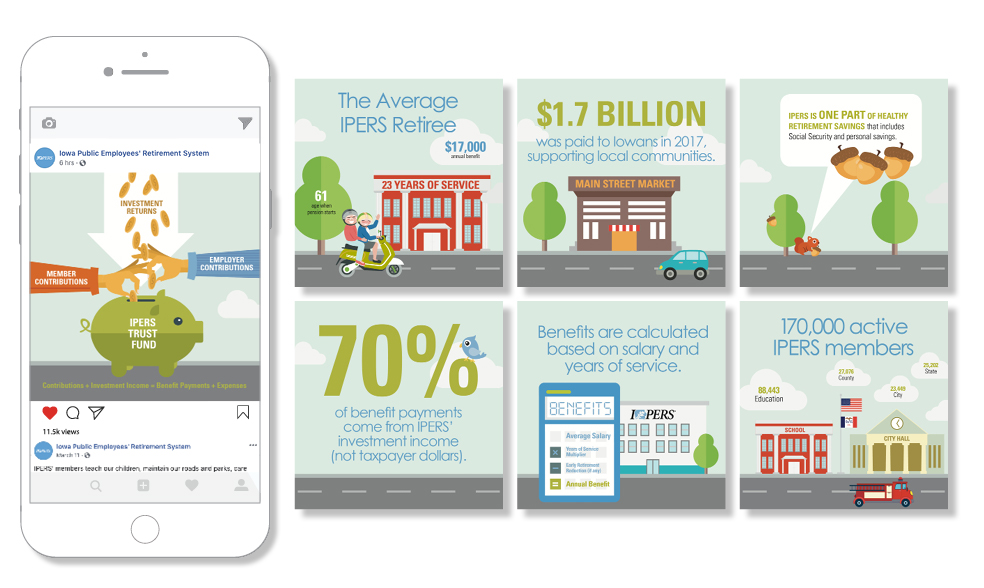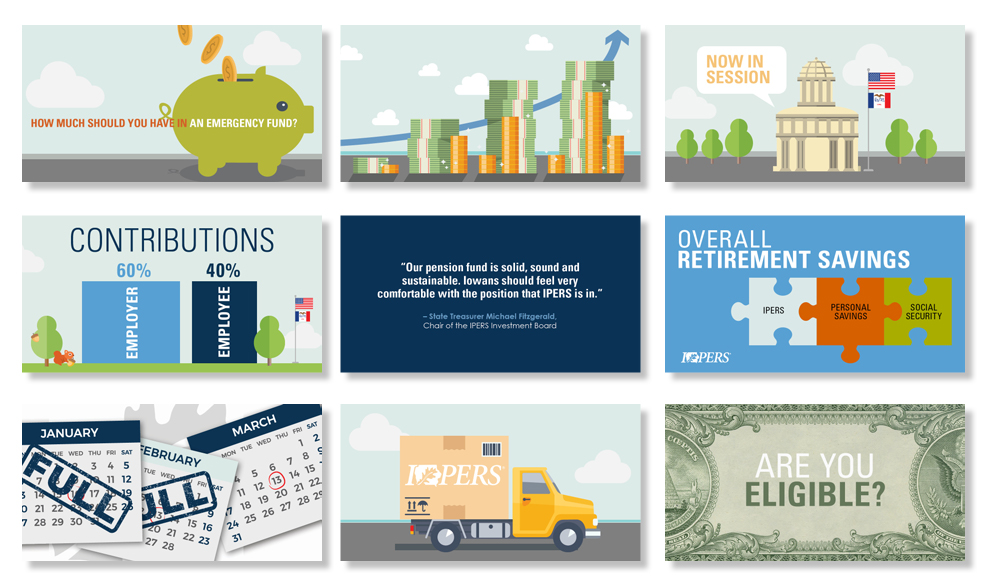 My Account Video
When new security measures made registering for My Account a lengthy process from snail mail to smart phone, IPERS looked to us to help create a quick and approachable video.