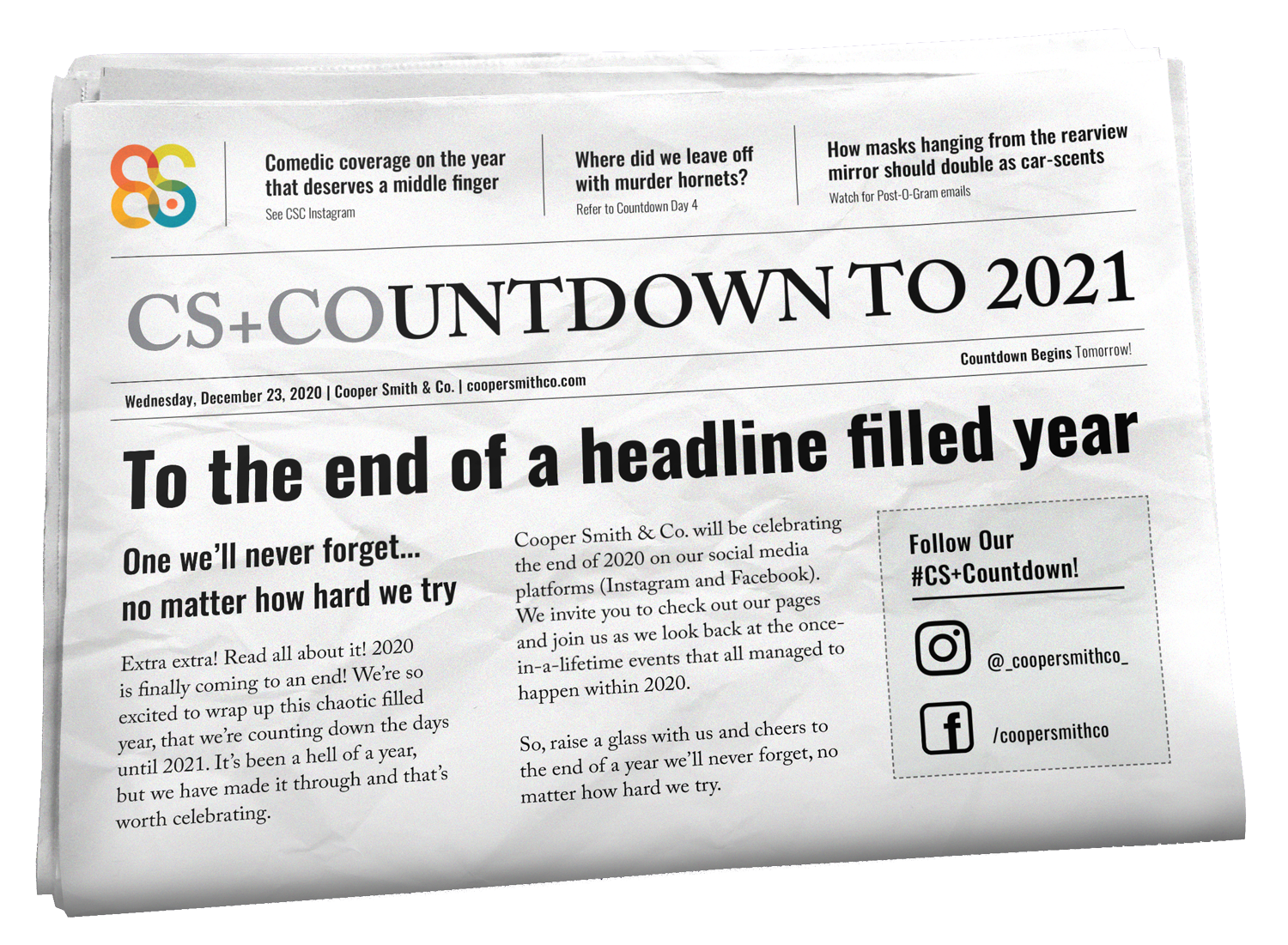 Download some fun ways to celebrate a year
we'll never forget — and hope we never repeat!

A Fun Prop
Download a sign to make and use in your next Zoom call!
Help a Zoomer Out
For those Zoom meetings where you need to politely, yet aggressively tell someone their mic is muted. Download and print your sign here: Turn Your Mic On Signs
Trivia Game
Download this trivia game to play with your friends over Zoom!
The Best Game Ever
Four rounds of trivia you can download and play over Zoom with your friends!
Download your trivia game here! (Warning– answers to trivia game are on last slide…so don't cheat with your friends).
Zoom-Savers
Capture attention and impress your friends with these captivating Zoom background designs!
Downloadable Zoom backgrounds
Tired of your at-home office being your Zoom background? Spice it up with these new backgrounds that are sure to capture attention!
Here's a link to download